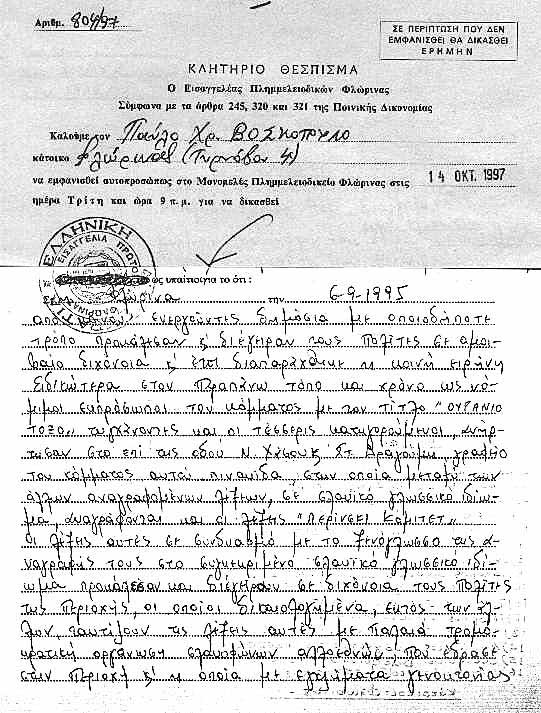 Summons Issued by Greek Authorities
A copy of the summons issued by the District Prosecutor (September 6th, 1995) ordering one of the RAINBOW Party members to appear in court on October 14th, 1997. The purpose of the summons was to intimidate RAINBOW members and supporters from using their mother tongue. Macedonians in Greece are under legal pressure to present themselves as Greek.
On October 14th, 1997, the court announced the trial would be postponed and rescheduled it to September 15th, 1998, leaving the defendants in legal limbo for another eleven months.
Despite demands from RAINBOW Greek authorities adamantly refuse to lay charges against those who initiated the violent acts against RAINBOW members as well as the RAINBOW office.